InfiniBand ConnectX-5 EDR 100Go/s
Adaptateur de canal hôte InfiniBand EDR 100Go/s
Les vitesses de 100 Go/s et les cartes adaptatrices innovantes NVIDIA In-Network Computing, NVIDIA® Mellanox® ConnectX®-5 permettent d'atteindre des performances et une échelle extrêmes. ConnectX-5 permet aux supercalculateurs, hyperscales et Data Centers cloud de fonctionner à n'importe quelle échelle, tout en réduisant les coûts opérationnels et la complexité de l'infrastructure.
Adaptateur à port unique/double prenant en charge 100Go/s
Les cartes adaptatrices ConnectX-5 Virtual Protocol Interconnect® (VPI) prennent en charge deux ports de 100 Go/s de débit pour la connectivité InfiniBand et Ethernet, une faible latence et un débit des messages élevé, plus le commutateur PCIe et les déchargements NVMe over Fabrics (NVME-oF), fournissant une grande performance et solution flexible pour les applications et les charges de travail les plus exigeantes.
En Savoir Plus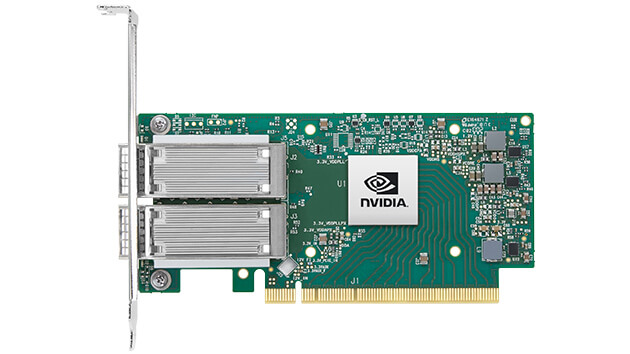 VITESSE DE PORT
2×100Gb/s
BANDE PASSANTE TOTALE
200Gb/s with ConnectX-5 Ex
DÉBIT DES MESSAGES
200 millions messages/sec
PROMOTION DE NOUVELLES CAPACITÉS POUR LES APPLICATIONS AVANCÉES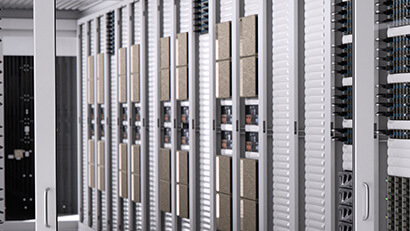 Calcul haute performance (HPC)
ConnectX-5 offre des performances réseau exceptionnelles pour les charges de travail exigeantes en HPC et en apprentissage profond avec interface de transmission de messages (MPI) et les déchargements Rendezvous Tag Matching, ainsi qu'une prise en charge du routage adaptatif, de la livraison de données RDMA hors service, le transport connecté dynamiquement, et les déchargements de la mémoire tampon.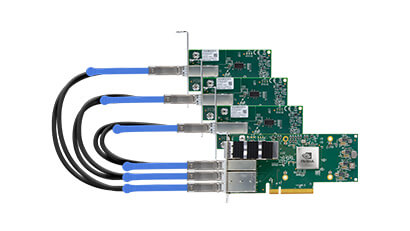 NVIDIA Mellanox Multi-Host
ConnectX-5 améliore la technologie NVIDIA Mellanox Multi-Host® en permettant jusqu'à quatre hôtes distincts sans aucune dégradation des performances.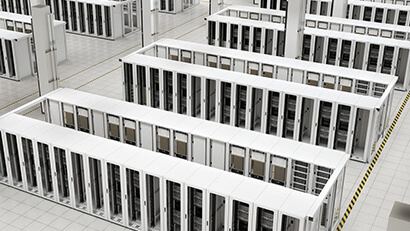 Stockage
ConnectX-5 offre d'autres améliorations en fournissant des déchargements de cibles NVMe-oF, permettant un accès efficace au stockage NVMe sans intervention du processeur pour améliorer les performances et réduire la latence.
Principales caractéristiques
Jusqu'à 100Go/s par port
Total de 200Go/s avec ConnectX-5 Ex sur les serveurs PCIe Gen4
Prise en charge des configurations NVIDIA Multi-Host et NVIDIA Mellanox Socket Direct®
Routage adaptatif sur un transport fiable
Commutateur PCIe intégré
Disponible dans divers facteurs de forme : Standup PCIe, NVIDIA Socket Direct, OCP2.0, OCP3.0, NVIDIA Multi-Host, et IC autonome
Débit de pointe, faible latence, utilisation du processeur et débit des messages élevé
Offre de meilleures performances HPC avec les nouveaux déchargements MPI
Capacités de stockage avancées, y compris les déchargements NVMe-oF
Prise en charge des plateformes de calcul et de stockage x86, Power, Arm et GPU
Contact Our Team
If you need more information about our products do not hesitate to contact our dedicated team.
Contact Us