10/25/40/50/100/200G and 400G
The NVIDIA® Networking LinkX® product family of cables and transceivers provides the industry's most complete line of 10, 25, 40, 50, 100, 200, and 400GbE in Ethernet and EDR, HDR, and NDR in InfiniBand products for Cloud, HPC, Web 2.0, Enterprise, telco, storage and artificial intelligence, data center applications.
LinkX cables and transceivers are often used to link top-of-rack switches downwards to network adapters in NVIDIA GPUs and CPU servers, and storage and/or upwards in switch-to-switch applications throughout the network infrastructure.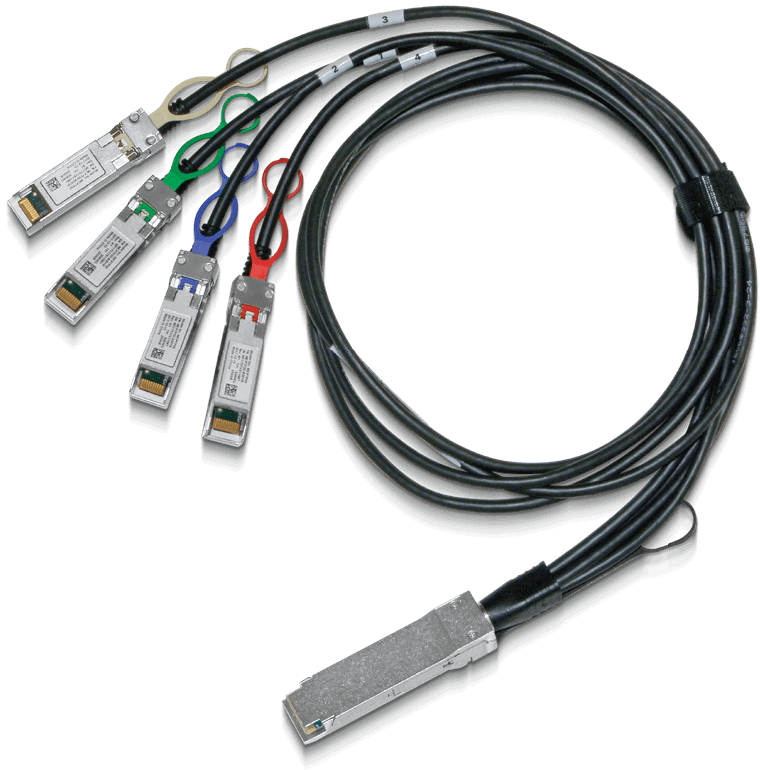 Interconnect products are available in both Ethernet and InfiniBand protocols in 1,4 and 8-channels, SFP and QSFP form factors. LinkX has solutions for any data center speed and reach from 0.5m to 40km providing lower latency, lower power, and better reliability and ROI than competitors.
---
Direct Attach Copper Cables (DACs) & splitters
Active Copper Cables (ACCs) & splitters
Active Optical Cables (AOCs) & splitters
Multi-mode and single-mode transceivers
Port adapters & accessories
Contact Our Team
If you need more information about our products do not hesitate to contact our dedicated team.
Contact Us