10/25/40/50/100/200 and 400G Ethernet Network Adapters
The industry-leading NVIDIA® ConnectX® family of smart network interface cards (SmartNICs) offers advanced hardware offloads and accelerations. NVIDIA Ethernet adapters enable the highest ROI and lowest Total Cost of Ownership for hyperscale, public and private clouds, storage, machine learning, AI, big data, and telco platforms.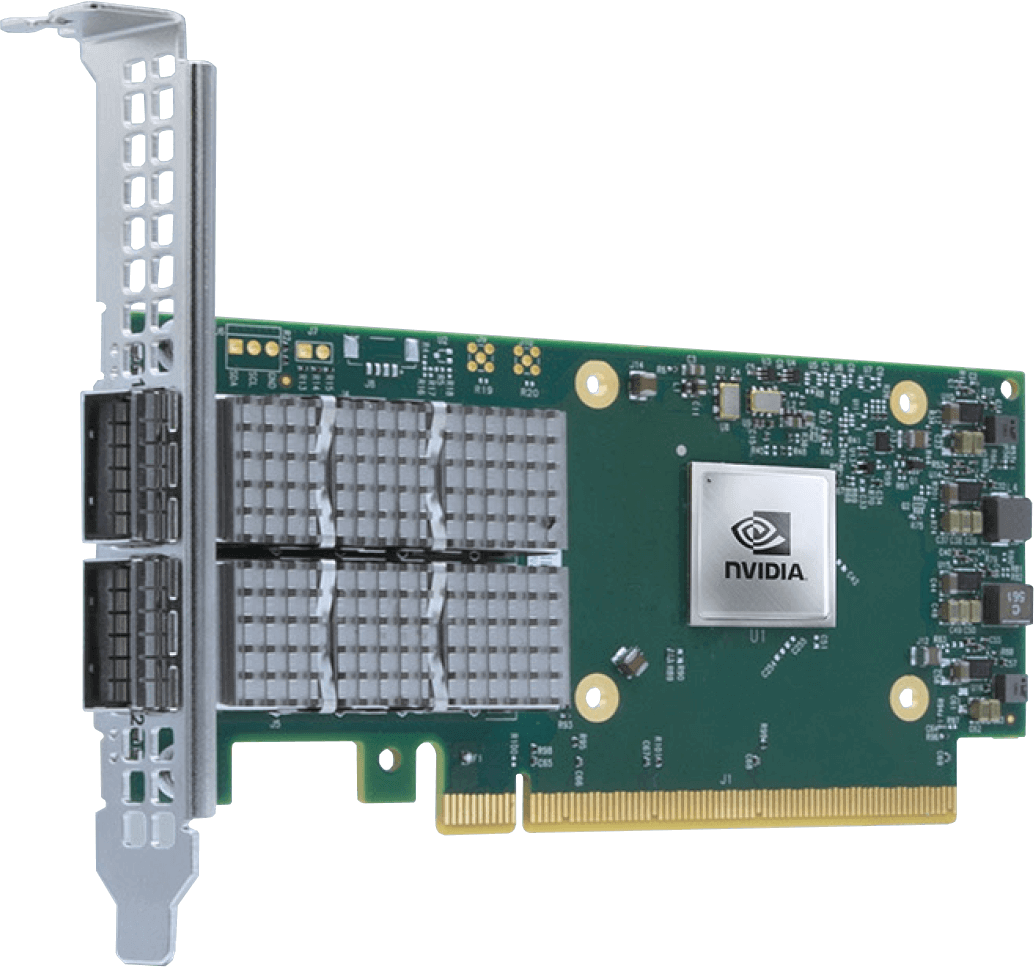 World-Class Ethernet Performance
ConnectX Ethernet SmartNICs offer best-in-class network performance, serving low-latency, high-throughput applications with one, two, or four ports at 10, 25, 40, 50, 100, 200, and up to 400 gigabits per second (Gb/s) Ethernet speeds.
Powered by NVIDIA ASAP2—Accelerated Switch and Packet Processing® technology, ConnectX SmartNICs accelerate network performance while reducing the CPU overhead of Internet Protocol (IP) packet transport, freeing more processor cycles to run applications.
With unmatched RDMA over Converged Ethernet (RoCE) performance, ConnectX SmartNICs deliver efficient, high-performance remote direct-memory access (RDMA) services to bandwidth- and latency-sensitive applications.
ConnectX SmartNICs offload and accelerate encryption/decryption a speedst up to 400Gb/s.
With industry-leading Data Plane Development Kit (DPDK) performance, they deliver more throughput, with less CPU cycles.
They enable secure boot of the operating system with in-hardware root of trust.
ConnectX SmartNICS are certified in all major operating systems as well as top virtualization, and containerization platforms
Learn More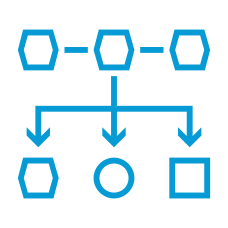 Accelerate Software-Defined Networking
NVIDIA ASAP2 technology built into ConnectX SmartNICs accelerates software-defined networking with no CPU penalty.
Provide Security from Edge to Core
ConnectX SmartNICs provide innovative hardware engines that offload and accelerate security with in-line encryption/decryption.
Enhance Storage Performance
ConnectX SmartNICs enable high-performance storage and data access with RoCE and GPUDirect® Storage. NVM Express (NVMe) and Transmission Control Protocol (TCP) acceleration is added in ConnectX-7.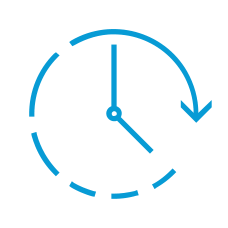 Starting with ConnectX-6 Dx, ConnectX SmartNICs provide an extremely accurate time-synchronization service for data center applications and underlying infrastructure.
Contact Our Team
If you need more information about our products do not hesitate to contact our dedicated team.
Contact Us