Die sicherste und fortschrittlichste Cloud SmartNIC
NVIDIA® Mellanox® ConnectX®-6 Dx ist ein Mitglied der erstklassigen, preisgekrönten ConnectX-Serie von Netzwerkadaptern. ConnectX-6 Dx bietet zwei Ports mit 10/25/40/50/100 GB/s oder einen Port mit 200 GB/s Ethernet-Konnektivität, gepaart mit erstklassigen Hardwarefunktionen, die Cloud- und Rechenzentrum-Workloads beschleunigen und sichern.
ConnectX-6 Dx SmartNIC ist die branchenweit sicherste und fortschrittlichste Cloud-Netzwerkschnittstellenkarte zur Beschleunigung geschäftskritischer Rechenzentrumsanwendungen wie Sicherheit, Virtualisierung, SDN/NFV, Big Data, Maschinenlernen und Speicherung. Die SmartNIC bietet bis zu zwei Ports mit 100 GB/s oder einen einzelnen Port mit 200 GB/s Ethernet-Konnektivität und liefert den höchsten Return on Investment (ROI) aller Smart Network Interface-Karten. ConnectX-6 Dx ist ein Mitglied der erstklassigen, preisgekrönten ConnectX-Serie von NVIDIA Mellanox mit Netzwerkadaptern, die auf der führenden 50 GB/s (PAM4) und 25/10 GB/s (NRZ) SerDes-Technologie und neuartigen Funktionen zur Beschleunigung von Cloud- und Rechenzentrums-Nutzdaten basieren.
Learn More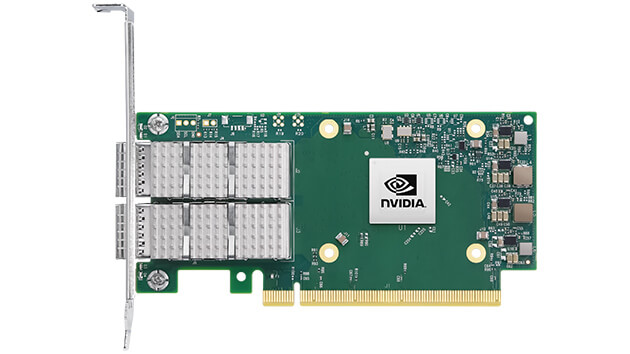 PORT-GESCHWINDIGKEITEN
2×100/1×200Gb/s
NACHRICHTENRATE (DPDK)
215 Millionen Nachr./Sek.
VERSCHLÜSSELUNG
IPSec/TLS/AES-
BESCHLEUNIGUNG GESCHÄFTSKRITISCHER RECHENZENTRUMSANWENDUNGEN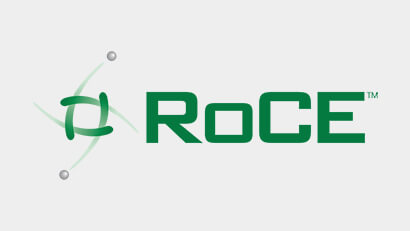 RoCE Lösungen
ConnectX-6 Dx bietet mehrere Innovationen wie programmierbare Staukontrolle und selektive Wiederholung sowie Zero-Touch-RoCE, die skalierbare, robuste und einfach zu implementierende RoCE-Lösungen ermöglichen.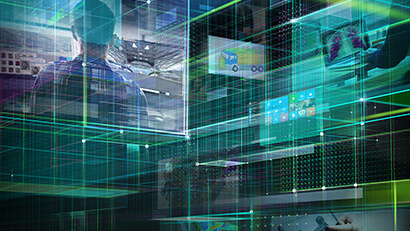 Netzwerk-Virtualisierung
Die bahnbrechende ASAP²-Technologie des ConnectX-6 Dx bietet innovative SR-IOV- und VirtIO-Beschleunigung, indem sie die Open vSwitch-Datenpfadweiterleitung von der CPU des Hosts auf den ASIC des Adapters verlagert und so extreme Leistung und Skalierbarkeit ermöglicht.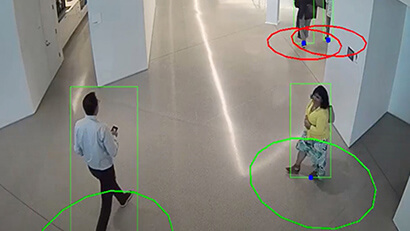 Sicherheit im Rechenzentrum
ConnectX-6 Dx bringt mit seinen speziell entwickelten Inline-Beschleunigungs-Engines Sicherheit an jeden Endpunkt. Denn sie lagern Verschlüsselungsvorgänge für IPsec- und TLS-Daten während der Übertragung und XTS-AES-Daten im Ruhezustand aus.
NVIDIA Multi-Host® and NVIDIA Socket Direct® configurations
Industry-leading throughput, low latency, low CPU utilization and high message rate
Smart for x86, Power, ARM, and GPU-based compute and storage platforms
Secure data-center connectivity
Flexible pipeline programmability
Message rate of up to 215MPPS
ASAP2 (Accelerated Switching and Packet Processing) for Virtual Switches/Routers
IPsec and TLS in-line crypto and block crypto acceleration
Hardware Root-of-Trust and secure firmware update
Advanced RoCE capabilities
Contact Our Team
If you need more information about our products do not hesitate to contact our dedicated team.
Contact Us