Switch-IB 2 EDR 100 GB/s InfiniBand Smart Edge Switches
NVIDIA® Mellanox® SB7800 Switches bieten bis zu 36 Ports mit 100 GB/s voller bidirektionaler Bandbreite. Die SB7800-Switches sind sowohl als verwaltete als auch als extern verwaltete Modelle erhältlich und eignen sich ideal für Top-of-Rack-Leaf-Konnektivität oder für kleine bis extrem große Cluster. Die heutigen Umgebungen für High-Performance-Computing (HPC) und künstliche Intelligenz (KI) benötigen jedes Bit an Bandbreite, das von diesen intelligenten InfiniBand-Hochgeschwindigkeits-Switches mit erweiterter Datenrate (EDR) bereitgestellt wird.
Basierend auf dem NVIDIA Mellanox Switch-IB® 2 InfiniBand-Switch ASIC (Application Specific Integrated Circuit) von NVIDIA Mellanox bietet die SB7800-Serie bis zu 36 Ports mit 100 GB/s voller bidirektionaler Bandbreite. Der SB7800 Smart Network Switch ermöglicht NVIDIA In-Network Computing durch NVIDIA Mellanox Scalable Hierarchical Aggregation Protocol (SHARP)™ Technologie.
Learn More
Maximale Port-Geschwindigkeit
100GB/S
STROMVERBRAUCH (ATIS)
136W
WELTKLASSE INFINIBAND-LEISTUNG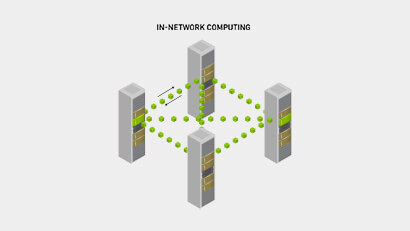 In-Network Computing
NVIDIA Mellanox InfiniBand SHARP, In-Network Computing verlagert kollektive Kommunikationsvorgänge von der CPU auf das Switch-Netzwerk, wodurch die Datenmenge, die das Netzwerk durchläuft, verringert wird, die Zeit für MPI-Operationen (Message Passing Interface) drastisch reduziert wird und die Anwendungsleistung um eine Größenordnung verbessert wird.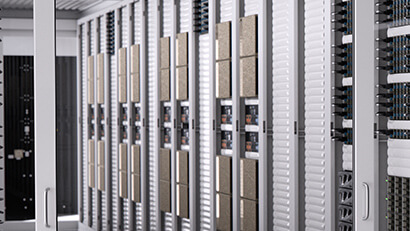 Selbstheilende Vernetzung
NVIDIA Mellanox InfiniBand mit selbstheilenden Netzwerkfunktionen überbrückt Verbindungsausfälle und erreicht eine 5.000 Mal schnellere Netzwerkwiederherstellung als jede softwarebasierte Lösung.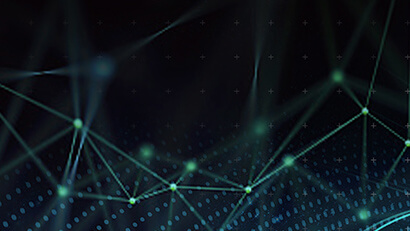 UFM-Management
Die Plattformen von NVIDIA Mellanox Unified Fabric Management (UFM®) kombinieren erweiterte Echtzeit-Netzwerktelemetrie mit KI-gestützter Cyber-Intelligenz und -Analyse, um eine höhere Auslastung der Fabric-Ressourcen und einen Wettbewerbsvorteil zu erzielen und gleichzeitig die Betriebskosten zu senken.
Wesentliche Eigenschaften
Standard-Switches
36 EDR 100 GB/s Ports in einem 1U Switch
Bis zu 7,2 TB/s aggregierter Switch-Durchsatz
Ultra-niedrige Latenz
Konform mit den Spezifikationen 1.3 und 1.2.1 der InfiniBand Trade Association (IBTA)
Durchsetzung von Quality-of-Service
1+1-Stromversorgung
Verwaltete Switches
Integrierter Subnetzmanager-Agent (bis zu 2k Knoten)
Schnelle und einfache Einrichtung und Verwaltung
Intuitive Befehlszeilenschnittstelle (CLI)
Kann mit Mellanox UFM erweitert werden
Temperatursensoren und Spannungsüberwachung
Steuerung der Lüftergeschwindigkeit durch Management-Software
Branchenführende Switch-Plattform in Bezug auf Leistung, Stromverbrauch und Dichte
Kollektive Kommunikationsbeschleunigung
Schnelle und einfache Einrichtung und Verwaltung
Maximiert die Leistung durch Beseitigung von Fabric-Staus
Abwärtskompatibel zur vierzehnfachen Datenraten-Technologie (FDR)
| | | | | | | | | | |
| --- | --- | --- | --- | --- | --- | --- | --- | --- | --- |
| | Link Speed | Ports | Height | Switching Capacity | Cooling System | Interface | Number of PSUs | Management | Subnet Manager |
| SB7800 | 100Gb/s | 36 | 1U | 7.2Tb/s | Air cooled | QSFP28 | 2 | Inband/Outband | + |
| SB7890 | 100Gb/s | 36 | 1U | 7.2Tb/s | Air cooled | QSFP28 | 2 | Inband | - |
Contact Our Team
If you need more information about our products do not hesitate to contact our dedicated team.
Contact Us